Staycation this summer? It's more of a rhetorical question than an intrigued one this year, but given the fact we are all marooned on this beautiful island, we call Home- what a fantastic opportunity to explore the charming British countryside!
Supplying the Hospitality, Tourism, Travel and Leisure sectors- it will come as no surprise to hear that the Wireless Rooms Team love to explore. It is in our nature to want to discover memorable places and experiences that we feel the end-user would hugely enjoy! In fact, not just enjoy, refuel- Hotels which offer such a holistic experience that patron does not only have happy memories of their stay but leave feeling reenergized, refuelled and ready to take on the challenges of 'real life' once more.
As such, the Wireless Rooms team have complied a list of the top hotels they have stayed in recently, with a brief description as to why the overall experience was so refreshing and enjoyable;
Top Hotel Recommendations: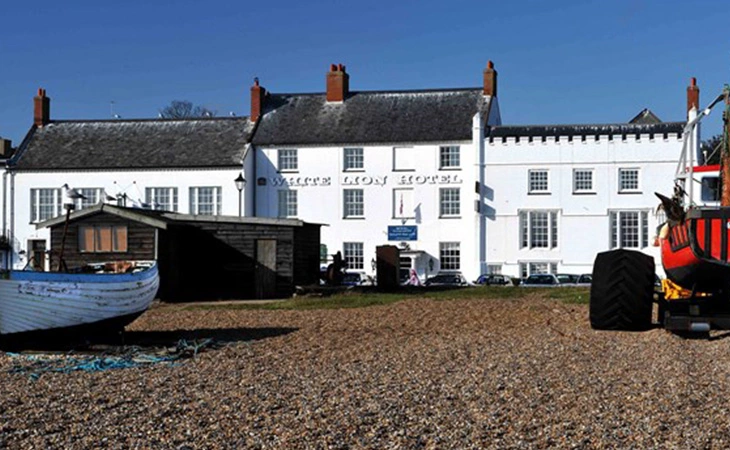 The White Lion – Aldeburgh
The White Lion Hotel in Aldeburgh is at the end of a beautifully typical British seaside road, overlooking a pebble beach with breath-taking sculptures and a handful of traditional fishmongers, ice creameries and more.
USP: View and location
Ideal For: A romantic weekend getaway, a quiet family trip to the Suffolk coast.
---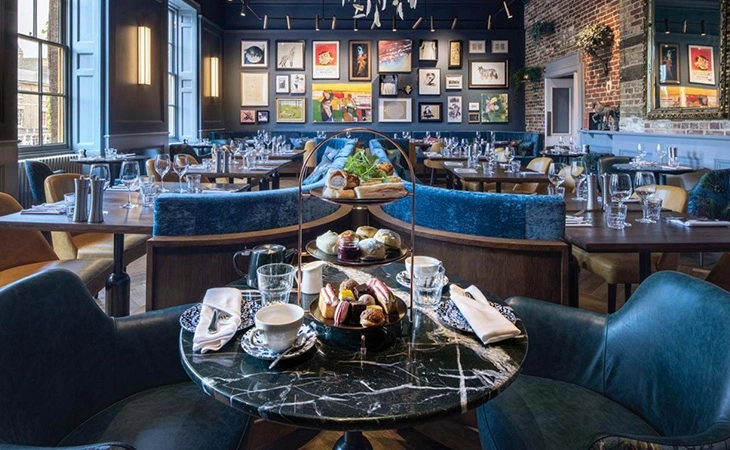 The Angel Hotel – Bury St Edmunds
Set in what was formerly one of the grandest buildings in the Market Town of Bury St Edmunds, the Angel Hotel offers an escape to Georgian England with its luxurious setting and generously sized rooms. The Hotel is set in the heart of the old town Bury with magnificent views of the former Abbey – Destroyed by Henry VIII, The Cathedral (dating back over one thousand years), and the town's Athenaeum.
USP: Frequented by Charles Dickens, with some of his works including the hotel
Ideal For: Mini city breaks
---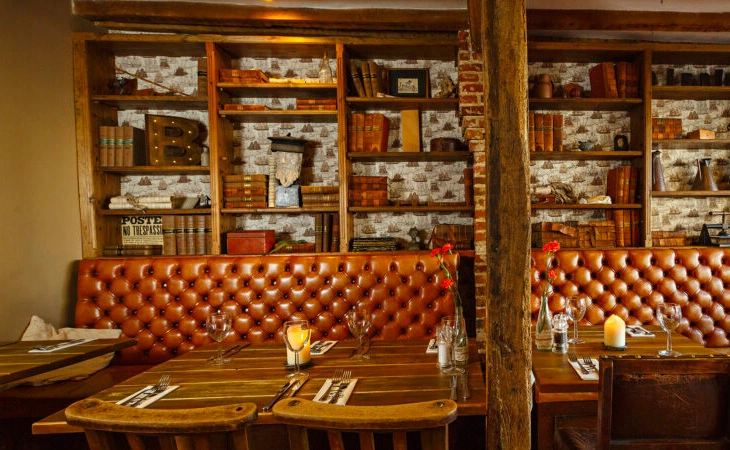 Byfords – Holt
In the heart of Holt, Byfords Hotel overlooks the main quintessential, North Norfolk, high street. The amazing smells from its ground floor bakery fill the small town, as the open outside seating area and popular restaurant provide an ambience akin to Tuscany!  Byford's is a self-claimed 'Higgledy- Piggledy' Posh B&B, with sixteen exquisite ensuite rooms.
USP: Fantastically rustic and delicious seasonal, locally sourced menu
Ideal for: Girls weekend, Romantic trip, relaxing night.
---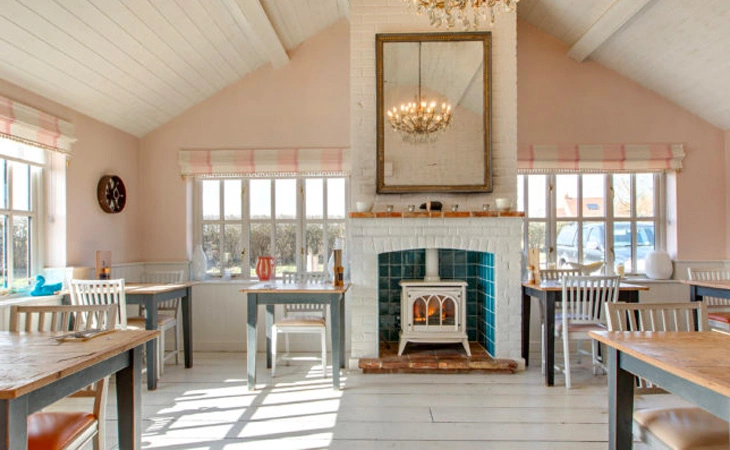 The Pigs – Edgefield
Tucked away in one of North Norfolk's lesser-known spots, The Pigs in Edgefield has a contemporary country feel, with all the quirks of a city break. With a nod to its pig farming roots throughout, this hotel offers relaxation to the max, accompanied by some of the best pork dishes served in the county. If that wasn't enough the unique spa with treatments and additional packaged available for all of its guests really does leave you feeling entirely recharged.
USP: Spa and hotel with the rustic countryside, rural setting.
Ideal For: Girls weekend, Hen do, romantic weekend.
---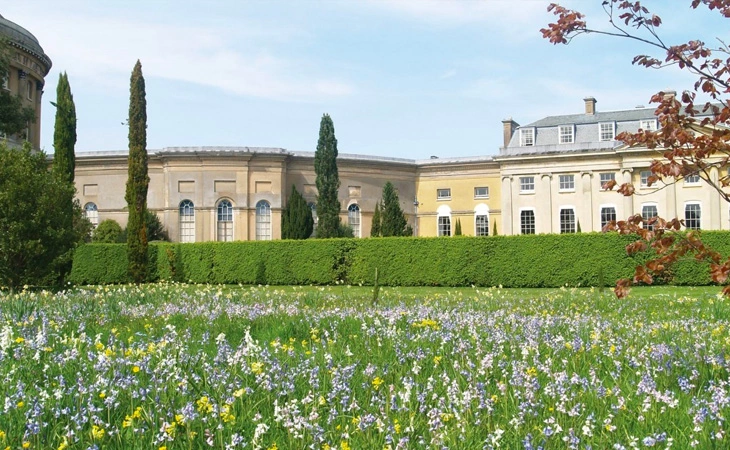 Ickworth Hotel – Horringer
Previously one of Suffolk's largest and grandest family estates, the Ickworth hotel has been transformed into a breathtakingly beautiful hotel within 1,800 acres of private land. Giving the modern-day human an insight into how previously grand life was. The grounds and gardens are second to none, and the upkeep is precise, whilst the recent restoration of the property can really be felt with its clean and modern interior, constantly acknowledging its origins.
USP: Set in 1,800 acres of private land
Ideal For: romantic getaway, girls weekend, retreat to the country
---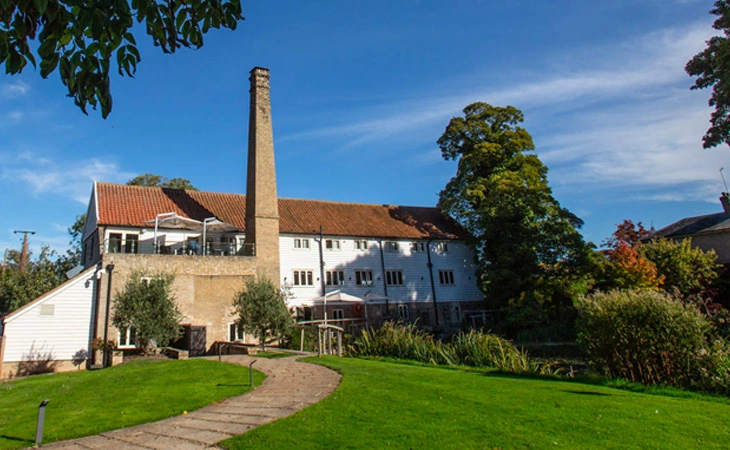 Tuddenham Mill – Bury St Edmunds
Found in an unassuming village on the Suffolk/Cambridgeshire Border, the Tuddenham Mill is that amazing find off the beaten track! With a plethora of accommodation options varying from grand hotel rooms to the novel 'Meadow Nooks' this hotel really will have something for everyone. Its beautifully restored mill and surrounding waters, with views over the rolling Suffolk countryside are a very unique offering. Alongside the acclaimed current chef; Lee Bye's local seasonal menu's, this place will definitely tick the boxes.
USP: Converted Mill with varying stay options
Ideal For: Romantic weekend getaway, Escape to the country, Girls Weekend.
---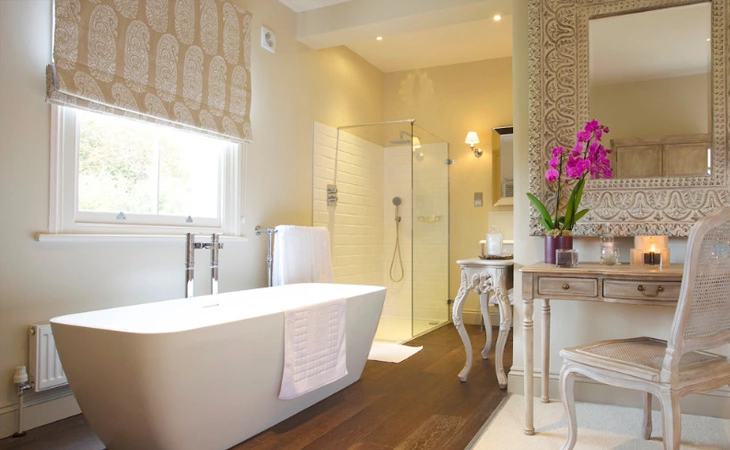 The Pack Horse Inn – Moulton
It is easy to see how this beautifully recognisable building got its name; positioned next to one of the oldest bridges in the country, dating back to the 15th century, the location is steeped in heritage and history. With fantastic views of the villages famous green, and the original packhorse bridge, this hotel offers a parallel existence to the hustle and bustle of everyday life. Each room, of which there are 8, has been uniquely designed with varying interiors to please everyone's tastes, as well as a renowned restaurant to top off your beautiful stay.
USP: Historic Setting with bespoke interiors
Ideal For: Lazy weekends, A day at the races, Romantic Stays
---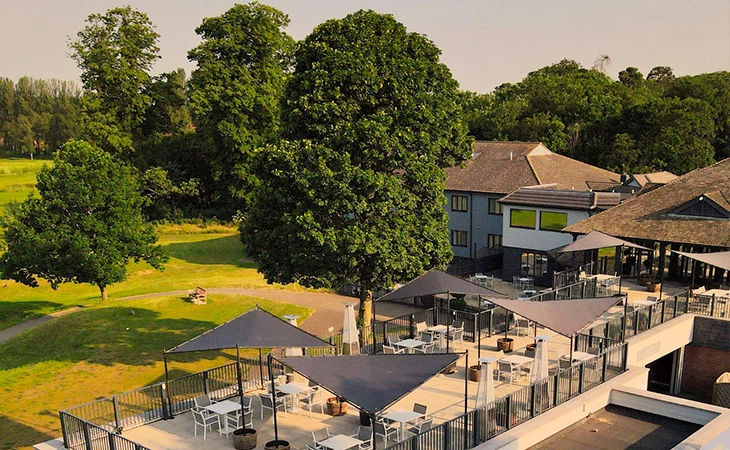 All Saints Hotel – Fornham
This beautifully restored hotel, with a modern interior and panoramic views over the 18 hole golf course has recently been renovated to the highest standard offering fantastically comfortable rooms, with all the services and amenities any hotel guest could desire. Based on the stunning setting of the magnificently maintained golf course; one really does feel leisurely when at the All Saints hotel.
USP: Spa, Golf Course, Gym and large restaurant- an All-Inclusive UK offering
Ideal For: Romantic stays with everything for him and her, Girls weekend, Lazy weekend.
---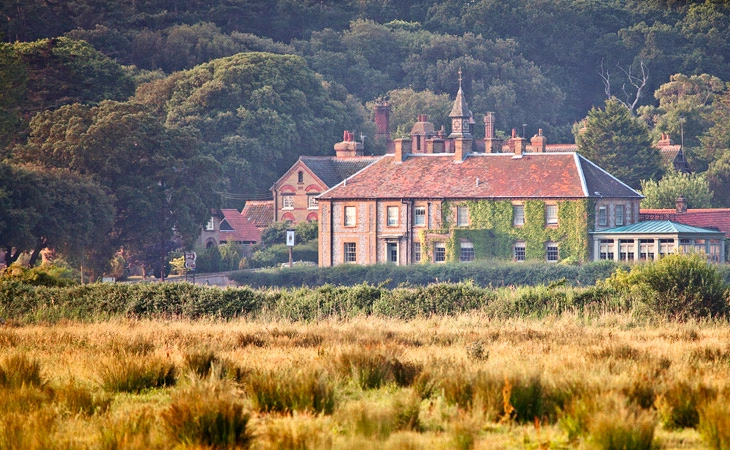 The Victoria – Holkham
Frequented by the British Royal Family, it is easy to see why the North Norfolk coast proves popular with high profile individuals. With rolling sand beaches going out for miles, even on the busiest of summer days; with the hustle and bustle of the School Holidays; this location offers vast space to never feel overcrowded and always offer you a little slice of serenity. The Victoria, previously linked to Holkham estate, both a stone's throw from the magnificent Holkham Hall whilst having views of Holkham beach provides its patron's with a classically North Norfolk experience whilst providing unrivalled comfort and hospitality.
USP: Location, Location, Location!
Ideal For: Lazy weekends, Escape to the country, Romantic Stay, Walking weekends.
---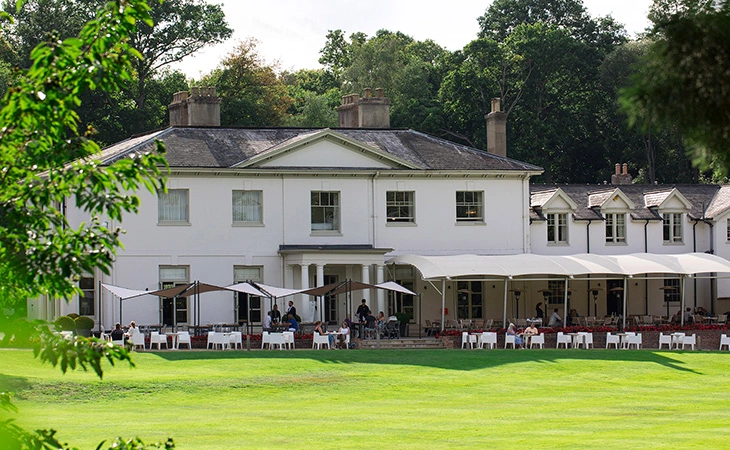 Milsoms – Ipswich
This charming 4-star boutique hotel set in the outskirts of Ipswich was first opened in 2008. With 23 individually designed ensuite bedrooms offering maximum comfort and relaxation to its guests. The beautiful complex boasts not only second to none accommodation but a breathtaking spa facility and fantastic seasonal menu's. Within easy reach of the beautiful Suffolk coast or the more urban option of Ipswich for some retail therapy, this stay will have you leaving refreshed.
USP: Spa and Hotel
Ideal For: Girls weekend, Lazy weekend, Romantic weekend.
---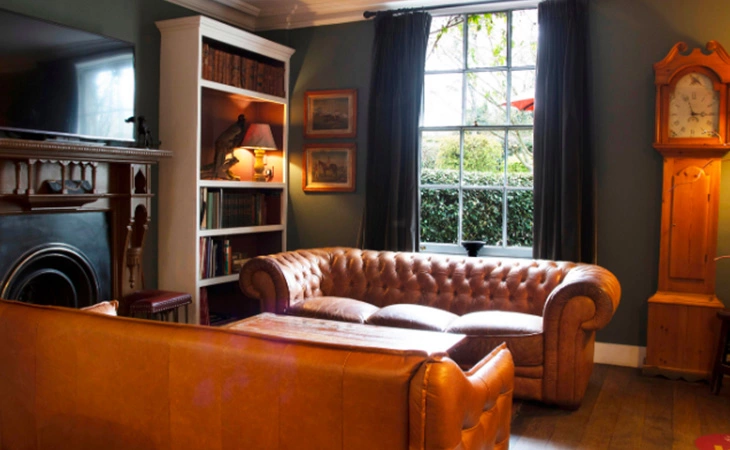 The Kings Head – Letheringsett
Tucked away just off the North Norfolk Coast, with the amenities of Holt, Salthouse and Norwich just a stone's throw away, this beautifully intimate hotel offers an unquestionably cosy stay! With only four perfectly presented ensuite bedrooms it is no wonder that The Kings Head has remained one of North Norfolks best-kept secrets. A seasonal menu will see you well fed throughout your stay, and its setting of the beautiful, rolling fields offers plentiful countryside for exploring!
USP: Small and intimate stay
Ideal For: Romantic weekends, Escape to the countryside, walking weekends.
---
So there you have it, our team's personal recommendations to you. Some off the beaten track and others tried and tested, but all fantastic hotels! As we expand in our business, we will aim to share our finds along the way with you. In the meantime, why not give one of these getaways a go and see what there is to explore… Right on your doorstep! #Staycation